Guidance for Transferring BTS Ultra 2020 Registration to BTS Ultra 2023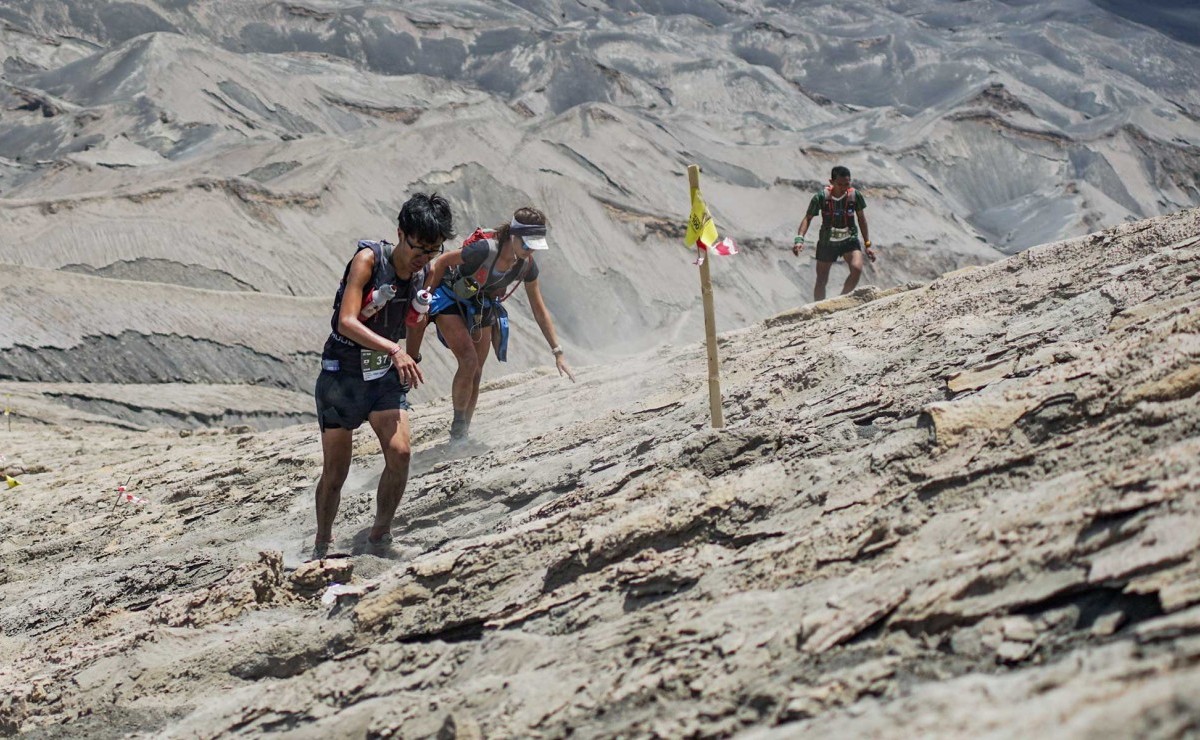 Dear Participants,
Due to the postponement of BTS Ultra 2020, you can transfer your registration to BTS Ultra 2023 directly via fonesport.id. Here are the steps to registering for BTS Ultra 2023 if you have already registered as a BTS Ultra 2020 participant:
Create an account at fonesport.id. You only need to do it once. All competitions managed by F-One Sport in the future will use this platform.
Go to the Races menu, and click on BTS 100 Race.
Click on the Register button.
In the first step, you will be asked to complete/update your data, then click on the Next Step button.
In the second step, choose your race category, and choose your BTS 2020 registration name in the Transfer from BTS 2020 section.
Click on the Next Step button, and finish the registration process.
After you complete this process, our race director will verify and review your submission. After your registration has been verified, Your registration and payment status for BTS Ultra 2023 will be validated. Below is a list of participants who can transfer registration from BTS Ultra 2020 :
| BIB | Name | Gender | Nationality |
| --- | --- | --- | --- |
| 9 |  ABDUL RAHMAN MUHAMMAD ISHAK | Male | Indonesia |
| 14 |  ADELINAH LINTANGA | Female | Malaysia |
| 16 |  ADITYA RUDY ANANDA | Male | Indonesia |
| 17 |  ADRIANSYAH CHANIAGO | Male | Indonesia |
| 15 |  BAMBANG TEJOMURTI | Male | Indonesia |
| 8 |  CHARLES BONG | Male | Indonesia |
| 13 |  FAHERINA MOHD ESA | Female | Malaysia |
| 19 |  FAJAR ARIADI | Male | Indonesia |
| 10 |  FIKRY SAKTI FIRMANSYAH | Male | Indonesia |
| 6 |  FUMINORI KONDO | Male | Japan |
| 3 |  MAEGAWA KAZUHIKO | Male | Japan |
| 4 |  MUH RIDWAN | Male | Indonesia |
| 11 |  MUHAMAD KAHFI | Male | Indonesia |
| 18 |  PATTAHULLAH PATTAHULLAH | Male | Indonesia |
| 7 |  SATRIA KURNIAWAN | Male | Indonesia |
| 5 |  SHINICHI KOMATSU | Male | Japan |
| 2 |  THAWEECHOKE PHOTHUM | Male | Thailand |
| 20 |  THOMAS KOAMAS | Male | Indonesia |
| 1 |  YIP KWAI WONG | Male | Hong Kong |
| BIB | Name | Gender | Nationality |
| --- | --- | --- | --- |
| 1047 |  AARON LESSAU JUGAH | Male | Malaysia |
| 1018 |  ABDUL AKHIR | Male | Indonesia |
| 1026 |  ABDUL DENNAF ABDUL MANAB | Male | Malaysia |
| 1062 |  ABDUL HADI BIN NASRI | Male | Malaysia |
| 1060 |  ABDUL HALIM NASRI | Male | Malaysia |
| 1008 |  ABDUL RAHMAN IBRAHIM | Male | Malaysia |
| 1048 |  ADE KURNIAWAN | Male | Indonesia |
| 1009 |  AHMAD SHALAHUDDIN ZULFA | Male | Indonesia |
| 1017 |  AKBAR SIDDIQ | Male | Indonesia |
| 1033 |  AKMAL AZRAN BIN AKMAL AZIZ | Male | Malaysia |
| 1050 |  ALEXIUS TRI NUGROHO | Male | Indonesia |
| 1038 |  ALFREDO ZEFANYA | Male | Indonesia |
| 1006 |  ANGGUN PRIBADI | Male | Indonesia |
| 1059 |  ANINDITA SATRIYA YUDHA BASKARA | Male | Indonesia |
| 1058 |  BRAM YUANA | Male | Indonesia |
| 1028 |  BUNTORO DJUANDA FERRY | Male | Indonesia |
| 1023 |  BUSTAMIN BUSTAMIN | Male | Indonesia |
| 1061 |  CHRISTIAN KUOK | Male | Indonesia |
| 1055 |  DANIEL ROY MALIK PRONK | Male | Indonesia |
| 1020 |  DIAH PALUPI | Female | Indonesia |
| 1065 |  EEND HERMAWAN | Male | Indonesia |
| 1029 |  EUW FAB KIUN | Male | Indonesia |
| 1007 |  EZATUL NABILA ABDUL RAFAR | Female | Malaysia |
| 1039 |  FUDI SUSANTO | Male | Indonesia |
| 1032 |  GUILLAUME RICARD | Male | France |
| 1030 |  HADI IRAWAN | Male | Indonesia |
| 1042 |  HAMID ILHAMI HUSSIN | Male | Malaysia |
| 1056 |  HARI NURWANTO | Male | Indonesia |
| 1012 |  HAROLD KUMENIT | Male | Indonesia |
| 1013 |  HARYO TEGUH PUTRANTO | Male | Indonesia |
| 1034 |  HERMAN HERMAN | Male | Indonesia |
| 1041 |  HILMAN FRIMADI | Male | Indonesia |
| 1040 |  INDRA KURNIAWAN RAHARDJA | Male | Indonesia |
| 1053 |  INDRIATI INDRIATI | Female | Indonesia |
| 1057 |  INDRIAWATI WANTAH | Female | Indonesia |
| 1010 |  IQRA MOWINKA MPUE | Male | Indonesia |
| 1045 |  IRFAN AULIA | Male | Indonesia |
| 1015 |  IWAN HADIANTORO | Male | Indonesia |
| 1051 |  KHAIRUL AIMI RIDHWAN ABDUL RAHIMI | Male | Malaysia |
| 1027 |  KHE YANI | Female | Indonesia |
| 1043 |  LIE TJIE TJONG | Male | Indonesia |
| 1016 |  LISTYA NURINA | Female | Indonesia |
| 1049 |  LYDWINA R SIKUL | Female | Malaysia |
| 1054 |  M YUSRUL HUDA | Male | Indonesia |
| 1024 |  MANABU FUJITA | Male | Japan |
| 1003 |  MUH. ADY SUCIPTO RACHMAT | Male | Indonesia |
| 1004 |  MUHAMMAD IQBAL ZAKIR | Male | Indonesia |
| 1021 |  MURTAZA ABDULLAH | Male | Indonesia |
| 1025 |  NADIRA ABDUL RAHIM | Female | Malaysia |
| 1011 |  NORDAYANTI JAMIL | Female | Malaysia |
| 1014 |  NORKHAIRIL MOHAMAD | Male | Malaysia |
| 1031 |  PETRUS MUNTHE | Male | Indonesia |
| 1036 |  PITER SIANG JAYA | Male | Indonesia |
| 1037 |  PRIYO KISWORO | Male | Indonesia |
| 1046 |  PUTU ARYA DHARMA | Male | Indonesia |
| 1005 |  RAIDAH MOHD SHAH | Female | Malaysia |
| 1022 |  ROSLINA ADNAN | Female | Malaysia |
| 1002 |  SAHAT ARITONANG | Male | Indonesia |
| 1019 |  SIANTI CANDRA | Female | Indonesia |
| 1064 |  SUDARSO SUDARSO | Male | Indonesia |
| 1052 |  WENDI SETIAWAN | Male | Indonesia |
| 1063 |  YANUAR GUNAWAN | Male | Indonesia |
| 1044 |  YOSEP SETIAWAN | Male | Indonesia |
| 1001 |  YUNG FAJAR RIYADI | Male | Indonesia |
| 1035 |  YUNUS ADHYASTA | Male | Indonesia |
| BIB | Name | Gender | Nationality |
| --- | --- | --- | --- |
| 7026 |  A'AN MI'DAD ARRIZZA | Male | Indonesia |
| 7031 |  ACHMADI ACHMADI | Male | Indonesia |
| 7122 |  ADAM SEPTIYONO ARLAN | Male | Indonesia |
| 7013 |  AGNES PALIAUHOETOMO | Female | Indonesia |
| 7163 |  AGUNG RIZKIANSYAH | Male | Indonesia |
| 7020 |  AGUNG SETIAWAN | Male | Indonesia |
| 7030 |  AGUNG SETIAWAN | Male | Indonesia |
| 7119 |  AGUS SANJAYA | Male | Indonesia |
| 7017 |  AGUS SUYANTO | Male | Indonesia |
| 7024 |  AHMAD ARIFIN | Male | Indonesia |
| 7146 |  AHYAR BIMANEES | Male | Indonesia |
| 7151 |  ALAN SUMANO | Male | Singapore |
| 7141 |  ALEX OENTORO | Male | Indonesia |
| 7111 |  ANANDA ANDRE TOALU | Male | Indonesia |
| 7139 |  ANANG DIKA | Male | Indonesia |
| 7088 |  ANDREAS TJAHYONO | Male | Indonesia |
| 7128 |  ANDRI KARIM | Male | Indonesia |
| 7107 |  ANDRIANDRA HENDRAWAN | Male | Indonesia |
| 7083 |  ANDRIANTO TITI | Male | Indonesia |
| 7076 |  ANDRYSAN HOSEA | Male | Indonesia |
| 7072 |  ANDY LEO AGUSTA | Male | Indonesia |
| 7028 |  ANDY SUPRIADI | Male | Indonesia |
| 7054 |  ARPANI ARPANI | Male | Indonesia |
| 7131 |  ASTRID AGUSTIEN PETRUSZ | Female | Indonesia |
| 7033 |  BAGUS PRATAMA | Male | Indonesia |
| 7065 |  BAYU HANDONO | Male | Indonesia |
| 7001 |  BETA SETIA | Male | Indonesia |
| 7123 |  BETSY MARGARETHA FASIHATI | Female | Indonesia |
| 7165 |  BILLY DESTAVIAN | Male | Indonesia |
| 7008 |  BUDI AFRIYAN | Male | Indonesia |
| 7064 |  BUDI JERRY | Male | Indonesia |
| 7058 |  BUDI KURNIAWAN | Male | Indonesia |
| 7078 |  CANDRA VENUS | Male | Indonesia |
| 7006 |  CHATREE CHUENCHOMSAKUN | Male | Thailand |
| 7143 |  CHRISTOPHER KEVIN | Male | Indonesia |
| 7156 |  CHRISTOPHER SLACK | Male | United Kingdom |
| 7005 |  CLARA ATHYLA | Female | Indonesia |
| 7112 |  DADANG RIZAL | Male | Indonesia |
| 7067 |  DAVE SIMANJUNTAK | Male | Indonesia |
| 7126 |  DAVID VALIANT | Male | Indonesia |
| 7052 |  DECA MIRSANDY | Male | Indonesia |
| 7014 |  DENY JAYA | Male | Indonesia |
| 7080 |  DENY KRISTANTO YUDIANTO DENY | Male | Indonesia |
| 7124 |  DEWI SUHENDRI | Female | Indonesia |
| 7027 |  DINA RUBIANA | Female | Indonesia |
| 7059 |  DINI PUSIANAWATI | Female | Indonesia |
| 7075 |  DWI SEPTIANI LESTARI | Female | Indonesia |
| 7009 |  DYAH KESUMANINGRUM | Female | Indonesia |
| 7002 |  EDY RUSLYANTO | Male | Indonesia |
| 7042 |  ELYAS MOHD JARAMI | Male | Malaysia |
| 7053 |  ERDHY GIAN GARA | Male | Indonesia |
| 7082 |  ERIK SETIONO | Male | Indonesia |
| 7040 |  ERRY SAFRYAN | Male | Indonesia |
| 7032 |  FAIZAL AKMAL | Male | Indonesia |
| 7090 |  FAUZI FATHUR RACHMAN | Male | Indonesia |
| 7110 |  FELIX RACHMAT | Male | Indonesia |
| 7133 |  FIRMAN SEPTIADI | Male | Indonesia |
| 7135 |  FRANCOIS CORDELLE | Male | France |
| 7152 |  FRANCOIS TROUVAT | Male | France |
| 7057 |  FRANS EDISON | Male | Indonesia |
| 7038 |  GAJAH RACHMAT KARSONO | Male | Indonesia |
| 7003 |  GANJAR WIKANTARA | Male | Indonesia |
| 7071 |  GENTUR FANI SAPUTRA | Male | Indonesia |
| 7037 |  HENDI PANGESTU | Male | Indonesia |
| 7048 |  HENDRA SAKA WIJAYA | Male | Indonesia |
| 7010 |  HENDRO WIBOWO | Male | Indonesia |
| 7011 |  HENKI PUTRA | Male | Indonesia |
| 7130 |  HERMAWAN HERMAWAN | Male | Indonesia |
| 7145 |  HERWIN MUTAQIN | Male | Indonesia |
| 7164 |  I MADE ARI PRAMANA | Male | Indonesia |
| 7041 |  I MADE MAHA ARNAYA | Male | Indonesia |
| 7150 |  I NENGAH EDI | Male | Indonesia |
| 7100 |  IAN DAVEY | Male | Australia |
| 7091 |  ICHSAN JULIANSYAH JUANDA | Male | Indonesia |
| 7102 |  IRIN RUKMANA | Male | Indonesia |
| 7140 |  IRSANDI ICAL | Male | Indonesia |
| 7068 |  IVAN TJAYADI | Male | Indonesia |
| 7074 |  JAJANG RACHMAT | Male | Indonesia |
| 7155 |  JARED RALEIGH | Male | Australia |
| 7051 |  JEFFRY HASIBUAN | Male | Indonesia |
| 7132 |  JEFFRY HOSEA | Male | Indonesia |
| 7086 |  JOHAN WIDAKDO LIEM | Male | Indonesia |
| 7153 |  JONATHAN FUNG | Male | Canada |
| 7116 |  JUDDY MARGONO | Male | Indonesia |
| 7089 |  JULVYANNO NANDA | Male | Indonesia |
| 7036 |  KELLY KADARISMAN | Male | Indonesia |
| 7025 |  KHOIRUL ABIDIN | Male | Indonesia |
| 7018 |  KIEANDY SUSANTO | Male | Indonesia |
| 7099 |  KUBA KUSWONO | Male | Indonesia |
| 7154 |  KWAN HOOI NG | Female | Malaysia |
| 7062 |  LAURENCIA MELANI BUDIHARDJO | Female | Indonesia |
| 7161 |  LAURENT JEAN-MARC PEBAYLE | Male | France |
| 7021 |  LAZUARDY AZHARI BACHARUDDIN NOOR | Male | Indonesia |
| 7113 |  LEZA ARLAN | Male | Indonesia |
| 7092 |  LILY HUDIONO | Female | Indonesia |
| 7103 |  LIMAN SANTOSO | Male | Indonesia |
| 7050 |  LINDA SOEGIARTO | Female | Indonesia |
| 7055 |  LUBECK YURIDYS MONTESQU | Male | Indonesia |
| 7079 |  LUTFI HARADA | Male | Indonesia |
| 7029 |  M ABDUL MUHAIMIN | Male | Indonesia |
| 7097 |  MAKNA WIYAH | Female | Indonesia |
| 7095 |  MARCHY NAMIRA | Female | Indonesia |
| 7120 |  MARIA BIANTORO | Female | Indonesia |
| 7061 |  MARSUDI MARSUDI | Male | Indonesia |
| 7162 |  MATTHIEU NAUDY | Male | France |
| 7158 |  MD FAIZUL ANUAR | Male | Malaysia |
| 7127 |  MHD. SYAH REZA VAHLAVI | Male | Indonesia |
| 7019 |  MICO YOHANES | Male | Indonesia |
| 7142 |  MILUG TRISARJONO | Male | Indonesia |
| 7070 |  MINTO WIJAYA | Male | Indonesia |
| 7015 |  MOCHAMAD IHWANUL MUHLISHIN | Male | Indonesia |
| 7157 |  MOHD ZAMRI OSMAN | Male | Malaysia |
| 7129 |  MUHAMMAD ZAENI ROHMAN | Male | Indonesia |
| 7056 |  MULIADY TAN | Male | Indonesia |
| 7063 |  NADINE LISTYANI | Female | Indonesia |
| 7147 |  NANANG HANDOKO | Male | Indonesia |
| 7094 |  NANI HIDAYAH | Female | Indonesia |
| 7149 |  NATALIE JOAN HALL | Female | New Zealand |
| 7098 |  NURUL WULANDARI | Female | Indonesia |
| 7066 |  OLIVIER BECHET | Male | France |
| 7093 |  OVASA SENJA WICAKSONO | Male | Indonesia |
| 7160 |  PATIHE SUIP | Male | Malaysia |
| 7081 |  PHILIPPE JOUBERT | Male | France |
| 7109 |  PRAWIRA SURYADINATA | Male | Indonesia |
| 7106 |  RACHMAT MARULITUA | Male | Indonesia |
| 7047 |  RANDIKA VINSA | Male | Indonesia |
| 7117 |  REYNI KUMAMPUNG | Male | Indonesia |
| 7118 |  REZA RADIYATUL JANNAH | Male | Indonesia |
| 7105 |  RICCY TANTRA WIDJAJA | Male | Indonesia |
| 7043 |  RISHA PARAMITA | Female | Indonesia |
| 7023 |  RIZWAN RIZAL ABIDIN | Male | Indonesia |
| 7104 |  ROBERT SAUDARAH | Male | Indonesia |
| 7096 |  ROLAND JEMIE | Male | Malaysia |
| 7138 |  RUDY MARGONO | Male | Indonesia |
| 7360 |  RUTH THERESIA | Female | Indonesia |
| 7007 |  RYNTO MULYONO | Male | Indonesia |
| 7084 |  SAIFUL ANWAR | Male | Indonesia |
| 7016 |  SAIFUL JATI | Male | Indonesia |
| 7159 |  SAIFUL RIZAL ZAINUDDIN | Male | Malaysia |
| 7144 |  SALMOND PILIMA | Male | Indonesia |
| 7115 |  SAMAT SAMAT | Male | Indonesia |
| 7060 |  SATRIA YUDHA | Male | Indonesia |
| 7148 |  SIMON TAILPIED | Male | France |
| 7012 |  SOEGIARTO SOEKIDJAN | Male | Indonesia |
| 7121 |  SUGIHARTO TJAHJONO | Male | Indonesia |
| 7046 |  SUSANTI HARYANI | Female | Indonesia |
| 7137 |  TAKUMI ITAYA | Male | Japan |
| 7004 |  TASIM WIJAYA | Male | Indonesia |
| 7044 |  TAUFAN DARUSSALAM | Male | Indonesia |
| 7045 |  TEGUH FIRMAN | Male | Indonesia |
| 7101 |  THIBAUD PRADAL | Male | France |
| 7134 |  THIBAUD SAVOURé | Male | France |
| 7034 |  TINTO RIZA PAHLEVI | Male | Indonesia |
| 7073 |  TITI HERMANSYAH | Male | Indonesia |
| 7049 |  TRI AGUNG PURNOMO | Male | Indonesia |
| 7035 |  TRI TJIPTO | Male | Indonesia |
| 7108 |  UJI ADAM | Male | Indonesia |
| 7125 |  VONNY TJAHJONO | Female | Indonesia |
| 7087 |  VOOI OON VALERIE TEH | Female | Malaysia |
| 7077 |  WAHYU SETYAJI ISMARYANTO | Male | Indonesia |
| 7136 |  WAYAN SUDIARSA | Male | Indonesia |
| 7022 |  YEFTA MELIALA | Male | Indonesia |
| 7039 |  YOGA SAPUTRA | Male | Indonesia |
| 7114 |  YUDO HASTOMO | Male | Indonesia |
| 7069 |  ZUL FIKAR | Male | Indonesia |
| 7085 |  ZULHELMY SHAHIB | Male | Malaysia |
| BIB | Name | Gender | Nationality |
| --- | --- | --- | --- |
| 3208 |  AAN CAHYA NOVIADHI | Male | Indonesia |
| 3040 |  ABDUL HARIS | Male | Indonesia |
| 3145 |  ABUBAKAR SIDIK ISMAIL | Male | Indonesia |
| 3220 |  ADE KRISMAN PASYAH | Male | Indonesia |
| 3153 |  ADI DARMAWAN | Male | Indonesia |
| 3351 |  ADI NOVA FERNANDO | Male | Indonesia |
| 3183 |  ADI SHAMSUL BIN HAIRUDIN | Male | Malaysia |
| 3031 |  ADI SURYA WICAKSANA | Male | Indonesia |
| 3087 |  ADITYA RANADIREKSA | Male | Indonesia |
| 3243 |  ADITYO PRABOWO | Male | Indonesia |
| 3265 |  AGASTYA RAHADYAN PUTRA | Male | Indonesia |
| 3266 |  AGUS HADIWIDJOJO | Male | Indonesia |
| 3056 |  AGUS NUGROHO | Male | Indonesia |
| 3207 |  AGUS SUGIANTO | Male | Indonesia |
| 3081 |  AGUS SUPRIADI | Male | Indonesia |
| 3375 |  AGUSTINE HARTANTO | Female | Indonesia |
| 3135 |  AHMAD BARNABA HISYAM | Male | Indonesia |
| 3297 |  AHMAD SHOLIHIN MAWARDI | Male | Malaysia |
| 3305 |  AHMAD ZAINAL | Male | Indonesia |
| 3037 |  AJAD KOSWARA | Male | Indonesia |
| 3341 |  AJENG TRI WAHYUNI | Female | Indonesia |
| 3326 |  AKHMAD AZISUN HAMID | Male | Indonesia |
| 3382 |  AKHMAD RANGGA | Male | Indonesia |
| 3388 |  ALBERTUS YUDI | Male | Indonesia |
| 3233 |  ALFIAN HIDAYAT | Male | Indonesia |
| 3119 |  ALISA TREVOGINA | Female | Russian Federation |
| 3206 |  ALVA RAMANIKA | Male | Indonesia |
| 3330 |  AMIKA WIDANARTI | Female | Indonesia |
| 3018 |  ANDI SUHANDI | Male | Indonesia |
| 3001 |  ANDREE SIPAHUTAR | Male | Indonesia |
| 3210 |  ANDRY ALAMSYAH | Male | Indonesia |
| 3246 |  ANDRY HARYANTO | Male | Indonesia |
| 3005 |  ANDY SUPRIADI | Male | Indonesia |
| 3332 |  ANGGAN CAHYA | Male | Indonesia |
| 3336 |  ANGGAYUH MAHARDIKA | Male | Indonesia |
| 3287 |  ANGGI AGASI PRAMADAN | Male | Indonesia |
| 3020 |  ANGGIA NOVIARTA SARI | Female | Indonesia |
| 3241 |  ANGGITA ELANDA | Female | Indonesia |
| 3072 |  ANITA NUGROHO | Female | Indonesia |
| 3074 |  ANKY WIBOWO | Male | Indonesia |
| 3017 |  ANNA KANTALE | Female | Indonesia |
| 3168 |  ANTON FERRYANTO | Male | Indonesia |
| 3323 |  ANTON SUBHYAKTO | Male | Indonesia |
| 3310 |  APRILLIA PERMATA | Female | Indonesia |
| 3057 |  ARI PRIYONGGO | Male | Indonesia |
| 3363 |  ARIF FAIZA | Male | Indonesia |
| 3080 |  ARIF MUKTI AJI | Male | Indonesia |
| 3343 |  ARIYANI RACHMAD | Female | Indonesia |
| 3028 |  ARLETTE SETIAWAN | Female | Indonesia |
| 3093 |  ARNOLT KRISTIAN PAKPAHAN | Male | Indonesia |
| 3327 |  ASHARI ASHARI | Male | Indonesia |
| 3342 |  ASRILA ALAMANDA | Female | Indonesia |
| 3334 |  ASTINA ASTINA | Female | Indonesia |
| 3308 |  ATIKAH RAHMA HAKIM | Female | Indonesia |
| 3228 |  AULIA ANWAR LAKASI | Male | Indonesia |
| 3027 |  AYU PAWESTRI | Female | Indonesia |
| 3059 |  AYUDYA ARMIN | Female | Indonesia |
| 3032 |  B SUKINTOKO PRAMUDYO | Male | Indonesia |
| 3157 |  BACHRUDIN . | Male | Indonesia |
| 3192 |  BAMBANG CAHYADI | Male | Indonesia |
| 3295 |  BAMBANG DHERMAWAN | Male | Indonesia |
| 3214 |  BAMBANG PUJO SEMEDI | Male | Indonesia |
| 3191 |  BARRY BARRY | Male | Indonesia |
| 3260 |  BOBBY KUSUMA HADI | Male | Indonesia |
| 3067 |  BOBBY PRAYOGO | Male | Indonesia |
| 3301 |  BONG FUN FANG | Female | Indonesia |
| 3384 |  BRIAN UTAMA | Male | Indonesia |
| 3264 |  BUCHORI NAHAR | Male | Indonesia |
| 3141 |  BUDI CAHYONO | Male | Indonesia |
| 3256 |  BUDI UTOMO | Male | Indonesia |
| 3221 |  BUDI WITO SETIADI | Male | Indonesia |
| 3255 |  CHAIRIL AZMI | Male | Indonesia |
| 3071 |  CHRISHEILA OCTAVIA | Female | Indonesia |
| 3134 |  CIPTA JAYAKARTA KUSUMAH | Male | Indonesia |
| 3130 |  CITRA CHARISMA | Female | Indonesia |
| 3225 |  CLEMENT MESSERLIN | Male | France |
| 3128 |  CUNDA GIAT WINOJO | Male | Indonesia |
| 3086 |  DANIEL NUGROHO | Male | Indonesia |
| 3082 |  DANIEL SOEBOER WIBOWO | Male | Indonesia |
| 3299 |  DAVID MACHMUD | Male | Indonesia |
| 3349 |  DAVID SICARD | Male | France |
| 3371 |  DEDDY APRILIYANTO P | Male | Indonesia |
| 3304 |  DEDE PRIYANDI SEPTIANTO | Male | Indonesia |
| 3387 |  DEDY IMANUEL | Male | Indonesia |
| 3268 |  DEMION ANDERSON WICAKSANA | Male | Indonesia |
| 3118 |  DENIS TREVOGIN | Male | Russian Federation |
| 3175 |  DENY ARIANTO | Male | Indonesia |
| 3137 |  DESI SANTIKA | Female | Indonesia |
| 3066 |  DESLIYANA DESLIYANA | Female | Indonesia |
| 3123 |  DHIAN PRASETYO HADI | Male | Indonesia |
| 3034 |  DHIMAS PRAYOGA | Male | Indonesia |
| 3176 |  DIAN SUKHERI | Male | Indonesia |
| 3140 |  DIAZ ABDUL AZIIZ IRAWAN | Male | Indonesia |
| 3381 |  DIMAS NURCAHYO WICAKSONO | Male | Indonesia |
| 3249 |  DIONOSIUS MANGATUR OLOAN HUTASOIT | Male | Indonesia |
| 3289 |  DIVTA MAHENDRA | Male | Indonesia |
| 3104 |  DJAMILA SAID | Female | Indonesia |
| 3085 |  DONATIEN FAUCHEUR | Male | France |
| 3348 |  DONI MARADONA | Male | Indonesia |
| 3204 |  DORMAULY RUMAHORBO | Female | Indonesia |
| 3187 |  DOROTHY MARUNDURI | Female | Indonesia |
| 3358 |  DWI SETIO | Female | Indonesia |
| 3144 |  DWI WINA YANTI | Female | Indonesia |
| 3309 |  EDWARDUS RANDY EKHA MAHENDRA | Male | Indonesia |
| 3189 |  EKO BUCHARI | Male | Indonesia |
| 3117 |  EKO CAHYONO | Male | Indonesia |
| 3224 |  ELIZABETH CHRISTINA | Female | Indonesia |
| 3373 |  ELLY HUSIN | Female | Indonesia |
| 3347 |  ELYTHA BONIVASIA | Female | Indonesia |
| 3291 |  ENDAH PURWATININGTYAS H | Female | Indonesia |
| 3149 |  ERICA GUSTIYANA | Female | Indonesia |
| 3357 |  FAJAR HARIYANTO | Male | Indonesia |
| 3251 |  FAJAR PERDHANA | Male | Indonesia |
| 3048 |  FAJAR RISQI DIANTO | Male | Indonesia |
| 3075 |  FARIDAH FARIDAH | Female | Indonesia |
| 3165 |  FATA JALALUDDIN | Male | Indonesia |
| 3188 |  FATIN NUR ASYIQAH BINTI RAHMAT | Female | Malaysia |
| 3003 |  FAUZAN AMRI | Male | Indonesia |
| 3125 |  FAUZAN DJUNAIDI | Male | Indonesia |
| 3218 |  FEBRA PATHURRACHMAN | Male | Indonesia |
| 3263 |  FERDI SUPRIYANTO | Male | Indonesia |
| 3374 |  FERRY HERMANTO | Male | Indonesia |
| 3362 |  FERRY KURNIAWAN | Male | Indonesia |
| 3345 |  FIRMAN OKTAFIANO SAMUDRA BASTIAN | Male | Indonesia |
| 3146 |  FIRMAN RAMADHY | Male | Indonesia |
| 3321 |  FIRMANSYAH FIRMANSYAH | Male | Indonesia |
| 3011 |  FITRIA ANGGRAENI | Female | Indonesia |
| 3079 |  FONY YULIANA | Female | Indonesia |
| 3065 |  FRANSISKUS ADITYA KUMARA | Male | Indonesia |
| 3138 |  FREDI BUDIYANTO | Male | Indonesia |
| 3185 |  FROILAN III ARROFO | Male | Philippines |
| 3312 |  GIDEON OSCAR TW | Male | Indonesia |
| 3232 |  GIGIH ANDIKA PUTRA | Male | Indonesia |
| 3163 |  GLORIA IMANUELLA | Female | Indonesia |
| 3267 |  GRACE ANITA | Female | Indonesia |
| 3370 |  GRACE CONY LINASARI GANSANG | Female | Indonesia |
| 3063 |  GRANDY PARAMANANDA PUTRA | Male | Indonesia |
| 3354 |  GUN GUN HERYANTO | Male | Indonesia |
| 3277 |  GUNADI SANTOSO | Male | Indonesia |
| 3179 |  GUNAWAN GOENZ | Male | Indonesia |
| 3122 |  GUNAWAN LESMANA | Male | Indonesia |
| 3302 |  GUWANDY HWANTONO | Male | Indonesia |
| 3200 |  HAIDIR ALI | Male | Indonesia |
| 3353 |  HAMKA TAIP | Male | Malaysia |
| 3108 |  HANDY MATUNRI | Male | Indonesia |
| 3092 |  HARGUS HARAUDI BARKAH | Male | Indonesia |
| 3313 |  HARIS LAHABU HARIS | Male | Indonesia |
| 3197 |  HARRY DWI WIBOWO | Male | Indonesia |
| 3270 |  HARTATO SUKAGUNAS | Male | Indonesia |
| 3152 |  HARYANTO LUNARDI | Male | Indonesia |
| 3109 |  HASNA FIRDAUS | Female | Indonesia |
| 3025 |  HASTUTI RETNOWULAN | Female | Indonesia |
| 3107 |  HENDRA GUNAWAN | Male | Indonesia |
| 3298 |  HENDRA LAUW | Male | Indonesia |
| 3275 |  HENNY MARIANA | Female | Indonesia |
| 3367 |  HENRY AGUS PRAJITNO | Male | Indonesia |
| 3201 |  HENRY SETIAWAN | Male | Indonesia |
| 3196 |  HERMAN JOJO | Male | Indonesia |
| 3115 |  HERU HAERUDIN | Male | Indonesia |
| 3320 |  HILMAN MAULANA | Male | Indonesia |
| 3250 |  HUDIONO SUGIONO | Male | Indonesia |
| 3103 |  I MADE PUTRA ASTAWA | Male | Indonesia |
| 3142 |  IKA PUSPITA SARI | Female | Indonesia |
| 3252 |  IKAL GUSDINAR | Male | Indonesia |
| 3004 |  IKBAL DANU | Male | Indonesia |
| 3006 |  IKKA MUSTIKA SAMAD | Female | Indonesia |
| 3378 |  ILHAM ADIMADHA | Male | Indonesia |
| 3160 |  ILI IZYANI MOKHTAR | Female | Malaysia |
| 3127 |  IMAN DAV DEV | Male | Indonesia |
| 3060 |  IMELDA HADI | Female | Indonesia |
| 3195 |  INDRAMAWAN INDRAMAWAN | Male | Indonesia |
| 3069 |  IRSAN IRSAN | Male | Indonesia |
| 3110 |  IWAN HANDOYO | Male | Indonesia |
| 3303 |  IWAN YULIANTO HALIM | Male | Indonesia |
| 3314 |  IZZATY SYAZWANI MUHAMAD ISA | Female | Malaysia |
| 3360 |  JEFFRY SANJAYA | Male | Indonesia |
| 3129 |  JIMMY BUDIANTO | Male | Indonesia |
| 3116 |  JOHAN PRADANA | Male | Indonesia |
| 3318 |  JUANDA SYAMSUL BAHRI | Male | Indonesia |
| 3344 |  JUANITA ARSYANE | Female | Indonesia |
| 3219 |  JUKAS MIRNOTO | Male | Indonesia |
| 3355 |  JUNAIDI SALIM | Male | Indonesia |
| 3230 |  JUNANDAR SYAMSUDDIN | Male | Indonesia |
| 3043 |  JUSUF SALMAN | Male | Indonesia |
| 3131 |  JUVISON PURBA | Male | Indonesia |
| 3213 |  KAKUNG YUSUF | Male | Indonesia |
| 3376 |  KENDRICK REINALDO MAXI | Male | Indonesia |
| 3167 |  KHAIRI ISMAIL | Male | Malaysia |
| 3282 |  KIRANA DERMAWAN | Female | Indonesia |
| 3234 |  KOK FAI THAM | Male | Singapore |
| 3283 |  KOKO SANGOJOYO | Male | Indonesia |
| 3315 |  KRISTINA ANDINA | Female | Indonesia |
| 3174 |  KUMARA ADI MAHARDDHIKA | Male | Indonesia |
| 3199 |  KUMARA PRIMA SATY | Male | Indonesia |
| 3311 |  LAKSMIFEBRIA ORATMANGUN | Female | Indonesia |
| 3212 |  LANO HAPIA PENTA | Male | Indonesia |
| 3338 |  LIE BUDI SANTOSO | Male | Indonesia |
| 3098 |  LISTYANTO LISTYANTO | Male | Indonesia |
| 3061 |  LOLA HERMAWAN | Female | Indonesia |
| 3272 |  LUKAS EVAN KURNIAWAN | Male | Indonesia |
| 3164 |  LUKMAN AJI SAMUDRA | Male | Indonesia |
| 3022 |  LULUD SUBARKAH | Male | Indonesia |
| 3177 |  LUSIANA LUSIANA | Female | Indonesia |
| 3111 |  LUSIANA SANTOSO | Female | Indonesia |
| 3242 |  M FADHIL ABDULLAH | Male | Indonesia |
| 3202 |  M FARHAN F | Male | Indonesia |
| 3325 |  M IRFAN | Male | Indonesia |
| 3237 |  M SYARIFUDDIN | Male | Indonesia |
| 3182 |  MAMAN PERMANA SIDIK | Male | Indonesia |
| 3279 |  MANIK JAYA LAKSANA | Male | Indonesia |
| 3281 |  MANSYUR HASAN WAHYUDI | Male | Indonesia |
| 3070 |  MARGERITHA SWABY | Female | Australia |
| 3078 |  MARIA FRANSISKA HANNA | Female | Indonesia |
| 3124 |  MARIA THALIA INES | Female | Indonesia |
| 3290 |  MARIO KURNIAWAN | Male | Indonesia |
| 3015 |  MARTA ADI KIRANA | Male | Indonesia |
| 3156 |  MAYA MARIANY | Female | Indonesia |
| 3317 |  MELIA AGUSTIN | Female | Indonesia |
| 3386 |  MELIA SUSILAWATI | Female | Indonesia |
| 3023 |  MERCY SALU | Female | Indonesia |
| 3053 |  METIYANA UTAMA | Female | Indonesia |
| 3155 |  MIEHANTO MIEHANTO | Male | Indonesia |
| 3024 |  MIFTAH WAHYUDIN | Male | Indonesia |
| 3054 |  MINNANDA HAPSYARIE | Female | Indonesia |
| 3030 |  MIRWANTO MIRWANTO | Male | Indonesia |
| 3147 |  MIRZA SHAH | Male | Malaysia |
| 3383 |  MISNAYA MISNAYA | Female | Indonesia |
| 3284 |  MITA SETYANI | Female | Indonesia |
| 3316 |  MOHAMAD HIDAYAT | Male | Indonesia |
| 3184 |  MOHAMAD SAEFUL HIDAYAT | Male | Indonesia |
| 3215 |  MOHAMMAD SATRIYO WIBOWO | Male | Indonesia |
| 3169 |  MOHD ALWI MAT ALI | Male | Malaysia |
| 3046 |  MOHD RASHDIN AB RASHID | Male | Malaysia |
| 3150 |  MOHD ZAILAN MOHD YASIN | Male | Malaysia |
| 3223 |  MUH JANUAR ARIFIN | Male | Indonesia |
| 3352 |  MUHAMAD ABROR | Male | Indonesia |
| 3132 |  MUHAMAD HASANNUDIN BISRI | Male | Indonesia |
| 3114 |  MUHAMAD MIFTAH ANAM | Male | Indonesia |
| 3240 |  MUHAMAD QADHAFI ZAMALI | Male | Indonesia |
| 3244 |  MUHAMAD RIDWAN | Male | Indonesia |
| 3009 |  MUHAMAD SIDIK | Male | Indonesia |
| 3159 |  MUHAMAD ZUKI MAT YUSOF @ISMAIL | Male | Malaysia |
| 3280 |  MUHAMMAD AFIQ AIMAN NORDIN | Male | Malaysia |
| 3139 |  MUHAMMAD HAFIZ HASHIM | Male | Malaysia |
| 3102 |  MUHAMMAD HANIF HERMANSYAH | Male | Indonesia |
| 3094 |  MUHAMMAD PUJIYONO | Male | Indonesia |
| 3236 |  MUHAMMAD RIZKI | Male | Indonesia |
| 3328 |  MUHAMMAD SUNHAJI SHOLIKHUL AKNAFI | Male | Indonesia |
| 3269 |  MUHAMMAD USMAR ARIF | Male | Indonesia |
| 3008 |  MUHAMMAD WAFI ZIA EL-HAKIM | Male | Indonesia |
| 3016 |  MUHAMMAD YASIR | Male | Indonesia |
| 3369 |  MUHAMMED SEIDDY SHAFIEE | Male | Malaysia |
| 3083 |  MURDONO MURDONO | Male | Indonesia |
| 3186 |  MUSA MUSA | Male | Indonesia |
| 3050 |  MYRNA AMELIA | Female | Indonesia |
| 3096 |  NADIAR GUMIARSI LIMBA | Female | Indonesia |
| 3217 |  NADTHAPONG LIMPANIT | Male | Thailand |
| 3190 |  NAFIS MUDHOFAR | Male | Indonesia |
| 3052 |  NATHALIA NINGRUM | Female | Indonesia |
| 3258 |  NI PUTU SUGIANTINI | Female | Indonesia |
| 3276 |  NIA MULYATI | Female | Indonesia |
| 3379 |  NIK GUNAWAN | Male | Indonesia |
| 3151 |  NINIYANA MAT ZAHIM | Female | Malaysia |
| 3021 |  NIZAR ADITYO KUMBORO | Male | Indonesia |
| 3337 |  NOFDIKA ZUHRI | Male | Indonesia |
| 3091 |  NORA LESTARI | Female | Indonesia |
| 3049 |  NOVA HANAFI | Male | Indonesia |
| 3068 |  NOVDI ALDYFATSA | Male | Indonesia |
| 3294 |  NOVITA SARI | Female | Indonesia |
| 3076 |  NUGROHO DHIMAS | Male | Indonesia |
| 3051 |  NUGROHO NOVIYANTO | Male | Indonesia |
| 3356 |  NUR AISYAH BINTI SHAHROM | Female | Malaysia |
| 3324 |  NURLATIFAH NURLATIFAH | Female | Indonesia |
| 3226 |  NURWIDIYANTORO PERMONO | Male | Indonesia |
| 3002 |  NURYO ANGGI YANTO | Male | Indonesia |
| 3012 |  OCTAVIA YANTHI | Female | Indonesia |
| 3227 |  OEK SETIAWAN | Male | Indonesia |
| 3162 |  PAPATSIRI VIRUSHAMORNPHAN | Female | Thailand |
| 3307 |  PAULUS GERALDI SATRIA SUSILO | Male | Indonesia |
| 3154 |  PENDY WIJAYA | Male | Indonesia |
| 3259 |  PEPPI GUMILAR | Male | Indonesia |
| 3239 |  PHILIPPE CHOMIENNE | Male | France |
| 3245 |  POLA NEGRI FAHMIRUL ANWAR | Male | Indonesia |
| 3143 |  PUPUT SUSILOWATI | Female | Indonesia |
| 3029 |  PURNOMO WIDANARTO | Male | Indonesia |
| 3120 |  RACHMAT ALMU ARRIF | Male | Indonesia |
| 3333 |  RANDY KARTIKA YUDHA | Male | Indonesia |
| 3329 |  RANTO SAIFUL AZIS | Male | Indonesia |
| 3372 |  REINHARD THEOFILUS LEONARD LEGI | Male | Indonesia |
| 3248 |  RETNO NURWULAN | Female | Indonesia |
| 3211 |  RETTY ELVIRA | Female | Indonesia |
| 3058 |  RHAMA NUGRAHA | Male | Indonesia |
| 3038 |  RIDWAN SIAGIAN | Male | Indonesia |
| 3350 |  RIONALDO QEMAL PRATAMA | Male | Indonesia |
| 3062 |  RIONOLFY HENDRI SUKOCO | Male | Indonesia |
| 3014 |  RISAN BRAHMANA B | Male | Indonesia |
| 3044 |  RIZA FACHRI | Male | Indonesia |
| 3235 |  RIZA SIAGIAN | Female | Indonesia |
| 3346 |  RIZAL CONSTANTIO | Male | Indonesia |
| 3178 |  RIZKY HASIBUAN | Male | Indonesia |
| 3088 |  RIZKY RAHMADHANY | Male | Indonesia |
| 3171 |  ROMANUS MARSTAN | Male | Indonesia |
| 3036 |  RONNY CAHYADI | Male | Indonesia |
| 3126 |  RUDY KOESHARDIJANTO | Male | Indonesia |
| 3331 |  RUDY MINTOARUM | Male | Indonesia |
| 3274 |  RUDY WIDJANARKA | Male | Indonesia |
| 3101 |  RUSMAWAN HARIS | Male | Indonesia |
| 3257 |  SAMSUL QOMAR | Male | Indonesia |
| 3172 |  SAMUEL LIMANJAYA | Male | Indonesia |
| 3089 |  SANDY TERISNO | Male | Indonesia |
| 3112 |  SEAN KENNETH HANDOYO | Male | Indonesia |
| 3077 |  SELVI JANUARTI | Female | Indonesia |
| 3026 |  SEPTIA SUKARININGRUM | Female | Indonesia |
| 3368 |  SEPTIANA DAMAYANTI | Female | Indonesia |
| 3385 |  SETIYANTO IAN | Male | Indonesia |
| 3100 |  SHERINA CATRIN PRASETYO | Female | Indonesia |
| 3231 |  SHERLING LISANGAN | Female | Indonesia |
| 3335 |  SHOOLICHUL HADI | Male | Indonesia |
| 3254 |  SINGGIH WIDIATMOKO | Male | Indonesia |
| 3170 |  SITI HALIMATUSYA DIYAH | Female | Indonesia |
| 3203 |  SITI RAHMA AMAHORU | Female | Indonesia |
| 3253 |  SOEPARTO SOEPARTO | Male | Indonesia |
| 3097 |  SORAYA FABIOLA | Female | Indonesia |
| 3013 |  SPL ADITYA PRAMANTA | Male | Indonesia |
| 3285 |  SRI AGUSTIANI | Female | Indonesia |
| 3041 |  SRI RAHAYU INDRIYATI | Female | Indonesia |
| 3181 |  SUGIANTO ANGDIKA | Male | Indonesia |
| 3007 |  SULTHONUN NAIM | Male | Indonesia |
| 3278 |  SUNADI . | Male | Indonesia |
| 3010 |  SUNARYO DJULIYADI | Male | Indonesia |
| 3045 |  SUPIAN UDIN | Male | Indonesia |
| 3148 |  SURIANI ABDUL MULOK | Female | Malaysia |
| 3340 |  SURONO . | Male | Indonesia |
| 3296 |  SURYO E. PRASETYO | Male | Indonesia |
| 3113 |  SUSITA LUEKSUENGSUKOOM | Female | Thailand |
| 3339 |  SUTIKNO SUTIKNO | Male | Indonesia |
| 3377 |  SUTIKNO SUTIKNO | Male | Indonesia |
| 3194 |  SUWANDI TJAN | Male | Indonesia |
| 3262 |  SUWANTO ANGDIKA | Male | Indonesia |
| 3047 |  SUYOTO SUYOTO | Male | Indonesia |
| 3039 |  SYALLEH KARIMYEE | Male | Malaysia |
| 3035 |  SYAMSUAR HALIM | Male | Indonesia |
| 3095 |  SYARIFUDDIN BIN YUSUF | Male | Indonesia |
| 3286 |  SYELY SRI WATI | Female | Indonesia |
| 3042 |  SYLVIA TRIANAWATI | Female | Indonesia |
| 3099 |  TAUFIK ALFIAN | Male | Indonesia |
| 3365 |  TEDDY KARYANTO SUBONO | Male | Indonesia |
| 3209 |  TEDDY ROBIN | Male | Indonesia |
| 3158 |  TEJO SUKARNO | Male | Indonesia |
| 3229 |  TEOFILUS NOVIANTA | Male | Indonesia |
| 3173 |  THALIA STANLEY | Female | Indonesia |
| 3288 |  TIO WENNY WENNY | Female | Indonesia |
| 3359 |  TJIO HOK HIONG | Male | Indonesia |
| 3133 |  TOTOK YULIANTO | Male | Indonesia |
| 3222 |  TOUFAN D TAMBUNAN | Male | Indonesia |
| 3216 |  TRYO AKBAR S | Male | Indonesia |
| 3055 |  TYA SANUSI | Female | Indonesia |
| 3090 |  UMAR FARIDZ EL HAMDY | Male | Indonesia |
| 3198 |  UMI RINASARI | Female | Indonesia |
| 3019 |  VALDI MUHAMAD HAIKAL | Male | Indonesia |
| 3322 |  VINCENTIUS ISTIKO | Male | Indonesia |
| 3306 |  W WIDIYANINGSIH YES | Female | Indonesia |
| 3293 |  WAHYU HARDONO | Male | Indonesia |
| 3105 |  WAHYU MARDIAN | Male | Indonesia |
| 3292 |  WAHYU PAMUNGKAS | Male | Indonesia |
| 3366 |  WAHYU WIBOWO | Male | Indonesia |
| 3161 |  WAHYUNI BRIGG | Female | Indonesia |
| 3361 |  WAI YI LAM | Female | Hong Kong |
| 3084 |  WANDA ARIZONA | Male | Indonesia |
| 3380 |  WILLIYANTO WILLIYANTO | Male | Indonesia |
| 3121 |  WINDA ANDREINA | Female | Indonesia |
| 3106 |  YAGGIE MAHENDRA | Male | Indonesia |
| 3166 |  YANTRA TRI TIRTOAJI | Male | Indonesia |
| 3364 |  YELLA AGUSTIN | Female | Indonesia |
| 3261 |  YENI PIALAWATI | Female | Indonesia |
| 3180 |  YETI PANCAWATI | Female | Indonesia |
| 3205 |  YOHANES WIJAYA TARRASTO | Male | Indonesia |
| 3247 |  YORINA SF LANTANG | Female | Indonesia |
| 3271 |  YOVIAN AGUSTINUS | Male | Indonesia |
| 3319 |  YUDI MULIAWAN | Male | Indonesia |
| 3033 |  YUKY ARNOLD SUGIANTO | Male | Indonesia |
| 3300 |  YULIANTO SUDJINTO | Male | Indonesia |
| 3073 |  YUSUF GUNAWAN | Male | Indonesia |
| 3064 |  YUSUF HERMAWAN | Male | Indonesia |
| 3193 |  YUSUP YOGANTARA | Male | Indonesia |
| 3238 |  ZULHILMI ZULKIFLI | Male | Malaysia |
| 3273 |  ZUNIAR NADIA | Female | Indonesia |
Back
Categories